I dont get time in the mornings to have any breakfast between getting the rest of my family up and kickstarting some order to the house and inbetween getting myself ready for work. So when I do get into work I will have a cup of tea and a slice of toast and jam. There is a big divide on jam in my house; your either strawberry or raspberry, I come from the latter camp and positively love its seeded sweetness, so this morning I am having the usual and what do I spy in the jam on the knife??
One of these buggers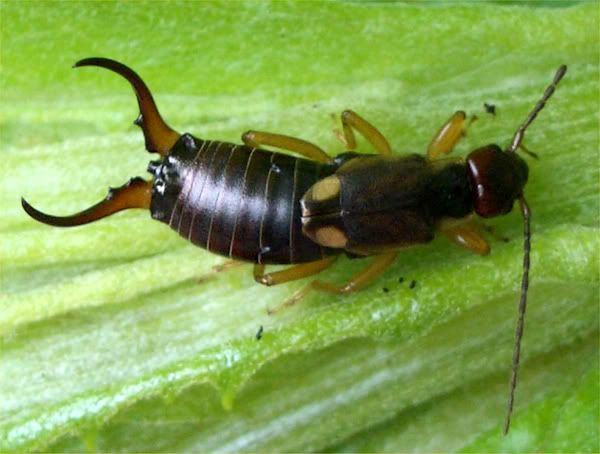 It did not freak me out, strangely enough, a lot of people would have hurled the pot away from them in disgust/shock but I quite matter of factly rang the company and told them of the dessicated findings in their product. So now I await a phone call to either arrange for them to collect it for analyzing or whatever. Now I could go the Oscar performance of how Ill never be able to eat jam again and how I honked my stomach up or simply just state that it was an easy thing for them to not notice this little bugger amongst all the berries.. What would you do O conscience discernable reader?